OXXO Cleaners that Care offers three different business models to fulfill the needs and investment capabilities of potential Franchisees.  These models have been designed to cover areas as small as a single Drop Store or Plant Store up to a larger specific territory as a Multi-Unit equivalent to a County or State.
For international Franchisees we offer Area Developer Franchises with areas as large as a country.
Plant Stores, Drop Stores and ATM Units
For those candidates wanting to acquire just one store, we grant licenses to operate an environment-friendly Plant Store, where dry cleaning and laundry are done within the premises. We also grant licenses to operate Drop Stores which do not do the cleaning within premises. We also offer exclusive OXXO ATM Units, unmanned units where customers can drop off and pick-up their clothes automatically by themselves, 24/7. Independent operators, who open new or converts their store into an OXXO Care Cleaners must have the work done by an OXXO plant.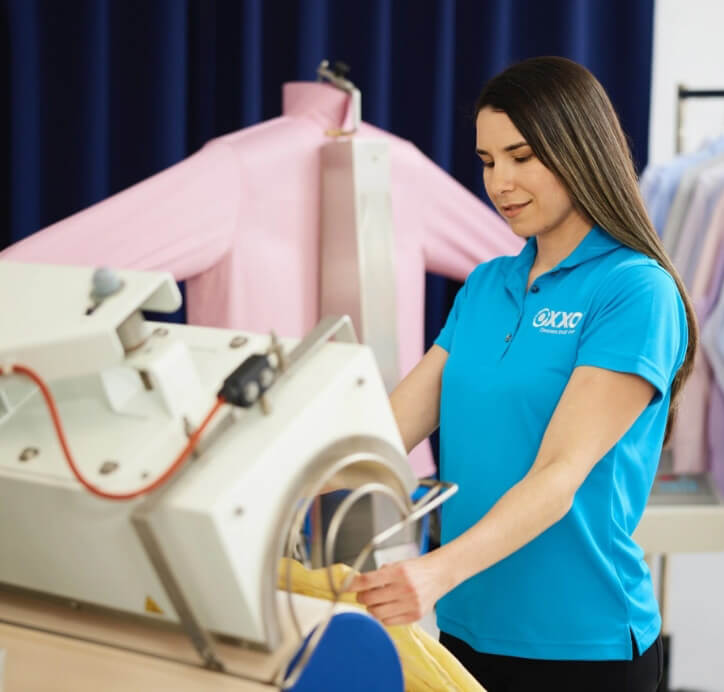 Multi-Unit Franchise: We offer to qualified candidates the right to develop a number of Stores within a specified exclusive development area. The development area and number of Stores to be opened (usually based on 1 Store per 15,000 population) is negotiated between our team and the Multi-Unit Developer.
The US $9 Billion dry cleaning industry today is increasingly promising for franchises with proven business models. Traditional models are being phased out as tougher environmental standards provide a huge ground for new players.
OXXO has a franchise model that works as our franchisees continue to execute OXXO's proven system effectively. More than 60% of our individual franchisees have become successful Multi-Unit owners. OXXO® comes off several consecutive record sales periods, and we look forward to expanding our winning brand with new Multi-Unit and Area Development franchise partners. To accompany our current incentives, we're offering the opportunity to Multi-Unit or Area Developers candidates, to capture exclusive development territories in the US, Southeast, Gulf and East Coast including Texas, Georgia, New York, New Jersey, North Carolina, Colorado, and also in cities such as Boston and Chicago, and now abroad in South America, Europe, Indonesia and other countries in the Middle East.
WHAT ARE THE ADVANTAGES OF MULTI-UNIT FRANCHISES?
OXXO's winning strategy is now aiming to fully consolidate the OXXO® brand. For Multi-Unit (minimum 5 units), OXXO offers unbeatable incentives and discounts that are hard to turn down.
A franchise owner can replicate a successful model in more than a single unit store and multiply revenue. Currently, OXXO is offering a flat 50% OFF on THE FRANCHISE FEE FOR ADDITIONAL STORES PURCHASED AT THE TIME OF SIGNING THE MULTI-UNIT FRANCHISE AGREEMENT for a minimum of 5 stores.
WHAT ARE THE ADVANTAGES OF AN AREA DEVELOPER?
As an Area Developer (Minimum 15 units), Franchisees will be partnering with OXXO to develop a territory and receive 50% of the franchise fee and royalties as well as a commission for the sale of the equipment.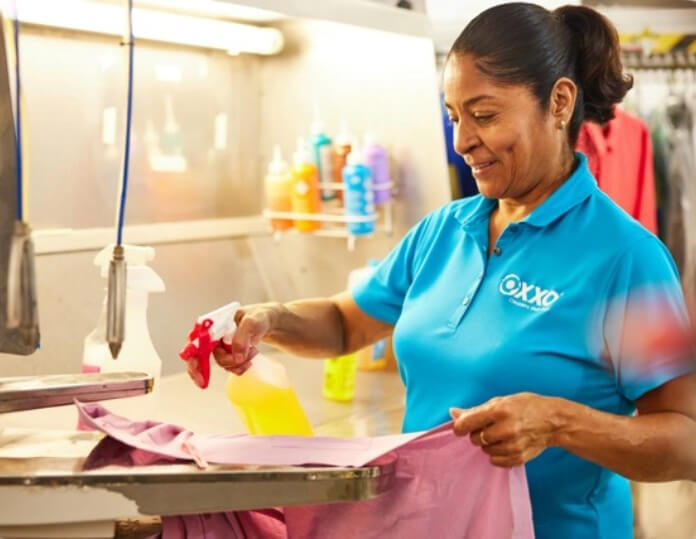 While the initial investment to join our franchises varies depending on the number of stores agreed to open, equipment packages, size of the store, and store build-out conditions, a typical investment would be for a 1,500 – 2,000 sq. ft. plant store. Once franchisees establish plant stores, they can open 600 – 1,000 sq. ft. drop stores.
WHERE IS OXXO CARE CLEANERS?
We are currently located in Florida, Texas, New Jersey, and Connecticut and looking forward to expanding our franchising throughout the United States as well as in International Markets.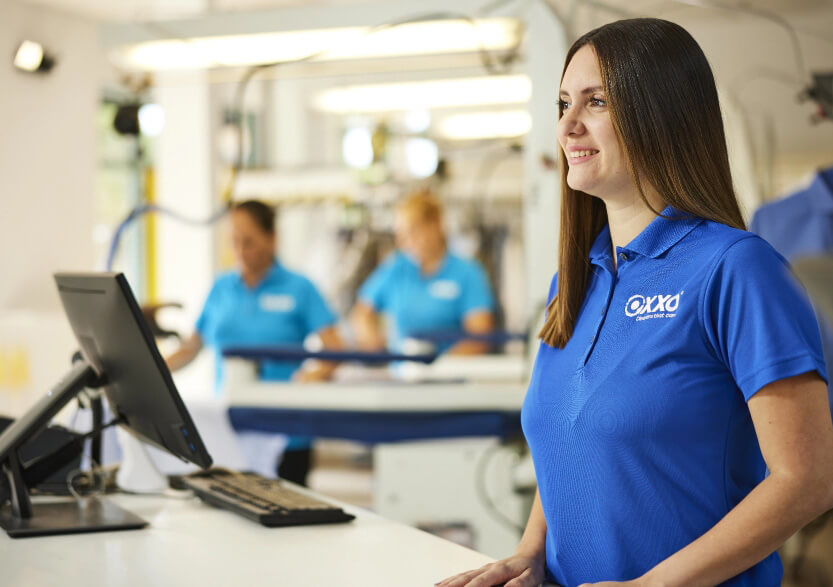 More information about OXXO, the most innovative dry-cleaning franchise
Run your own franchise. Learn more about OXXO Care Cleaners. Leave your contact information.