We are cleaners that
Care
Salomon Mishaan, Founder and Owner of OXXO Cleaners that Care.
We are cleaners that
Care
Welcome to OXXO Cleaners that Care, where exceptional garment care meets unrivaled convenience. With our commitment to quality, innovation, and personalized hand touched service, we strive to exceed your expectations. From dry cleaning and laundry services to alterations and expert advice, we take pride in providing meticulous care for your clothing. With our cutting-edge technology, seamless mobile app, 24/7 access options, and friendly staff, we ensure a hassle-free experience tailored to your busy lifestyle. Discover the OXXO Cleaners that Care difference and trust us to elevate your wardrobe to new heights of cleanliness, style, and satisfaction.
Non-toxic
Care

for your garments
Our commitment to environmental sustainability and your well-being means we use gentle, eco-friendly products that are safe for both your garments and the planet. These non-toxic alternatives effectively remove stains and odors while maintaining the integrity of your clothing. By choosing OXXO Cleaners that Care, you can enjoy the peace of mind that comes with knowing your garments are being cleaned with environmentally responsible practices, ensuring a healthier and greener future for all.
OXXO Cleaners that Care revolutionizes garment care with GreenEarth benefits. By employing an eco-friendly and non-toxic system, they have eliminated outdated equipment and hazardous chemicals, completely transforming the cleaning process. Say goodbye to industrial steam pressing and boiler rooms, as OXXO prioritizes environmental safety and delivers exceptional, sustainable results.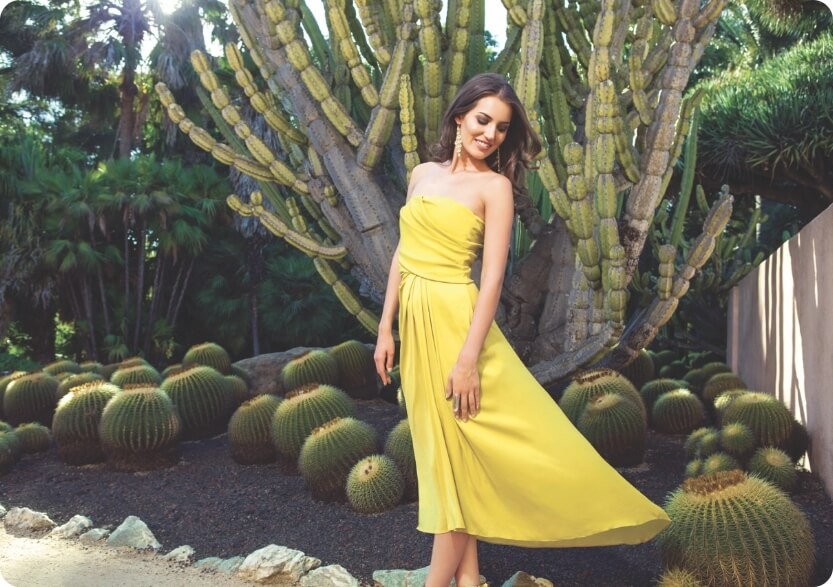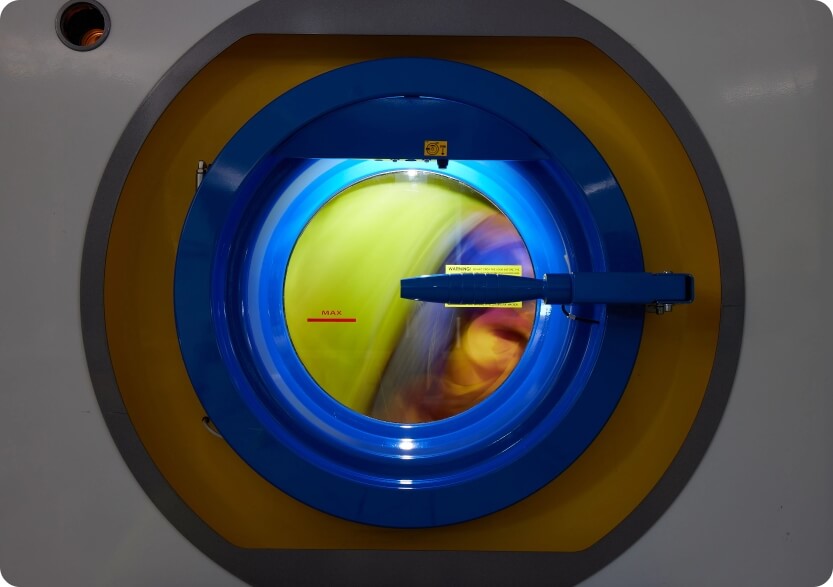 OXXO Cleaners that Care employs the GreenEarth dry cleaning solution, which utilizes silicone as a safe and gentle alternative to petrochemicals. When clothing is dry cleaned using GreenEarth, a unique and environmentally friendly process takes place. Instead of using traditional petrochemical solvents, GreenEarth utilizes a silicone-based solvent. The silicone is non-toxic, non-hazardous, and extremely gentle on fabrics. Once the cleaning is complete, the silicone solvent evaporates, leaving behind no harmful residues or chemical odors. This ensures that the clothing is not only clean but also safe to wear without any potential skin irritation. Overall, dry cleaning with GreenEarth offers a gentle and effective cleaning method that preserves the quality and appearance of clothing while being environmentally conscious.
Cutting edge, high
quality innovation
In 2000, Founder and President Salomon Mishaan revolutionized the US dry cleaning market by introducing a boutique-style, open concept. OXXO modernized the industry with efficient hand ironing, the use of GreenEarth® solvent, 24/7 ATM-style dropoff, service, energy efficiency, and automation.
THE OXXO APP
With the OXXO app, you have complete control at your fingertips. Request pick-up and delivery, access and manage your tickets, update your profile and payment options, and find the nearest store effortlessly. The app doesn't just benefit you—it also empowers our franchisees, enabling them to efficiently plan routes, track your order, and provide real-time updates on its status. Experience the ultimate convenience and connectivity with the OXXO app, designed to enhance your laundry experience from start to finish.
HAND-IRONED FINISH
Instead of using the industry standard method of steam pressing, all OXXO Cleaners that Care garments are hand-ironed to provide a detailed, beautiful look and comfortable feel. Traditional steam pressing uses fossil fuel powered industrial steam boilers and shortens the lifespan of your garments.
MANNEQUIN
The shirt drying mannequin at OXXO Cleaners that Care serves a crucial purpose in maintaining the shape and quality of shirts during the drying process. It ensures that shirts are correctly positioned, preventing wrinkles and preserving their original form. By utilizing the shirt drying mannequin, we can guarantee that your shirts receive optimal care and maintain their professional appearance. Trust OXXO to utilize innovative techniques and tools like the shirt drying mannequin, ensuring your garments are treated with the utmost precision and attention to detail.
AUTOMATION
At OXXO Cleaners that Care, automation ensures precision and convenience. Our advanced sorting system minimizes errors in the delivery process, guaranteeing accurate handling of all garments. Additionally, our round-the-clock service provides unparalleled accessibility. With our user-friendly ATM-style window, you can effortlessly retrieve your garments at any time, day or night. Experience the benefits of automation at OXXO Cleaners that Care, where accuracy and convenience are at the forefront of our services.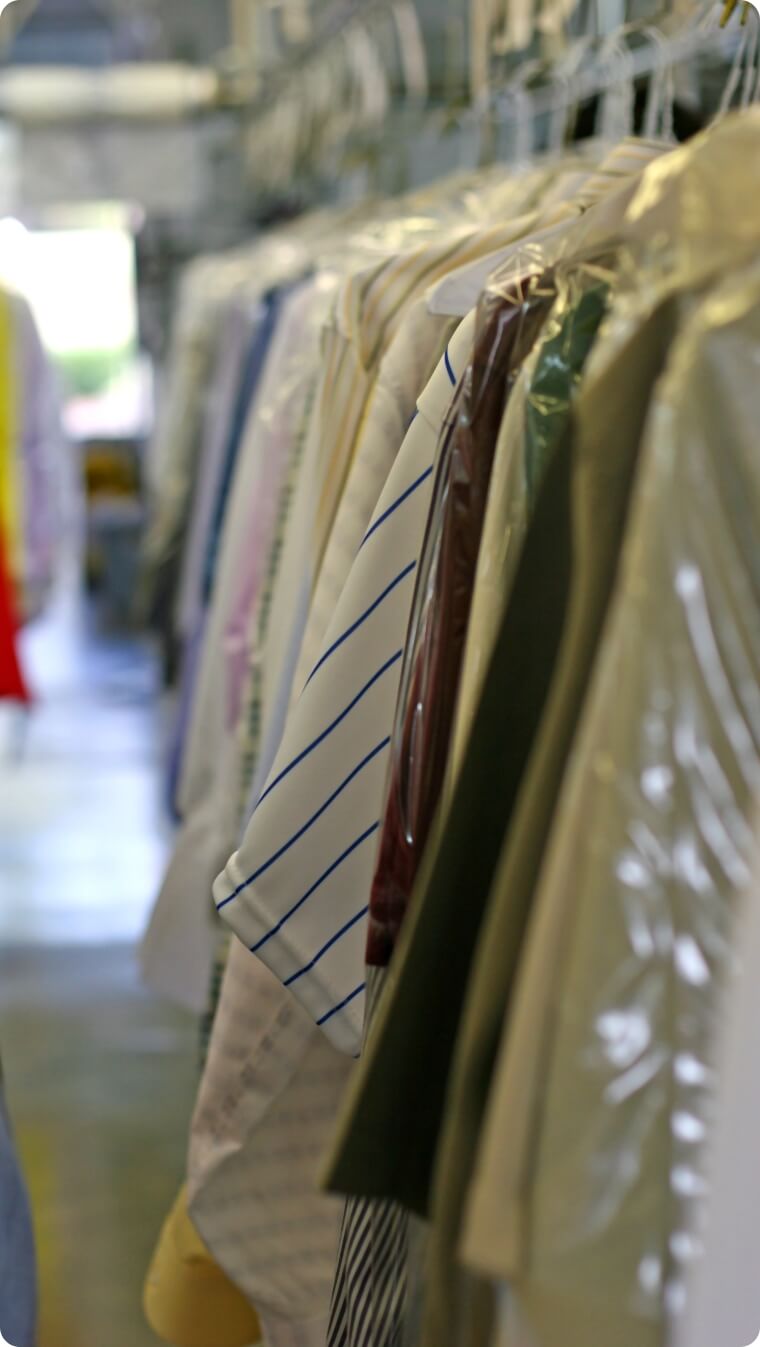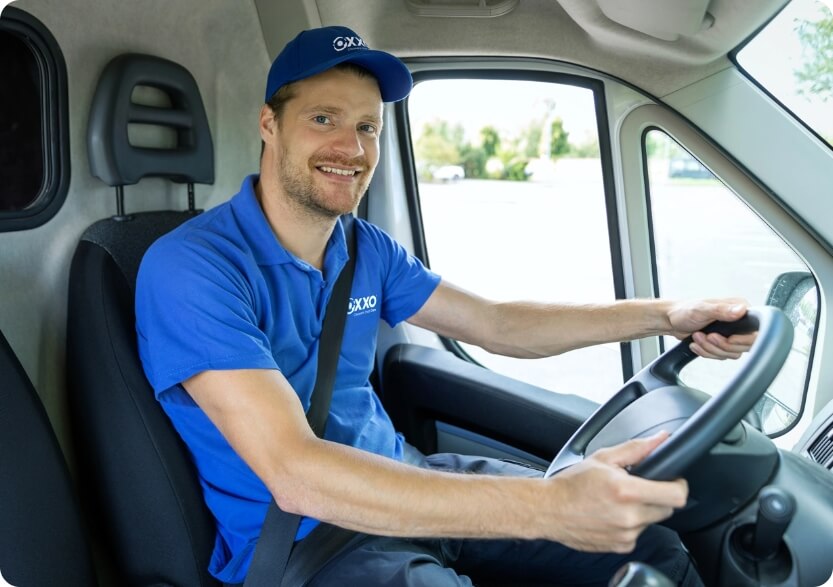 OXXO is your reliable and convenient choice for garment-care. With a commitment to excellence, we provide meticulous cleaning, alterations, and exceptional customer service. Our advanced technologies, such as automated systems and mobile app, ensure seamless scheduling, pick-up, and delivery options that fit your busy lifestyle. Whether it's our round-the-clock accessibility, eco-friendly practices, or skilled staff, OXXO Cleaners that Care consistently delivers reliable and convenient solutions, allowing you to focus on what matters most while enjoying the confidence that comes with pristine garments and a hassle-free experience.
People have good
things to say about
OXXO
OXXO's state-of-the-art quality controlled services are rewarded with excellent reviews from our customers. Here's what they have to say.
My husband and I have been in search of a new dry cleaner for months. We moved to Doral and tried a few different locations. I'm so happy to say our search is finally over! OXXO Care Cleaners did amazing work!! My husband is a lawyer and needs his formal shirts dry-cleaned monthly. He's very picky with how he wants his shirts, and OXXO Care did a wonderful job! We had 5 white button-up shirts dry cleaned and they came out looking like new. They even have a really cool and convenient drive-through for pick-up. I would a hundred percent recommend this location!
Quality workmanship with excellent fast & friendly service! Services: Leather & suede cleaning, Special care fabric cleaning, Wedding gown preservation, Clothes pressing, Ironing, Alterations, Organic dry cleaning
First time using them after years of being with another group down the street. I forgot to pick up my laundry Saturday during the day. And I'm leaving out of town tomorrow. I sent an email asking for them to help get my clothes. I got an instant response. And in about 2 hours that helped me and met me at the store at 11:45pm on Saturday night! It was a life saver as I needed these clothes for my trip. I am officially a customer!!
Five star service! Jean is so nice and patient. He answered many of my questions before using the dry cleaning service. I had been looking for a dry cleaner that I can trust with everyday and special designer pieces. Beyond delighted I have found the right one. My dresses etc came out amazing from the cleaning and pressing. I wasn't sure how a few of the dresses would come out. All looks brand new again:)! Absolutely LOVE the flawless delivery service as well! Thank you Jean! I look forward to the next service!
OXXO Care Cleaners is by far the best dry cleaning service I have ever used. As a person who absolutely LOVES clothing, I have a wide collection of difficult and unique fabrics. I have been turned away by other, lesser dry cleaners in the area who are not skilled enough to deeply clean the materials I own. OXXO Care Cleaners accepted every single challenge I have brought in so far and exceeded my expectations in every criterion. Flor, from OXXO Care Cleaners, is an incredibly skilled professional who can explain various processes and procedures that will comfort even the most skeptical customer. Flor's work is exceptional. I absolutely trust Flor with all of my clothing no matter what the issue happens to be. Flor has beautifully cleaned multiple dresses that I thought were destroyed—white fabrics with deep, yellow sweat stains or even wine stains. Before I met Flor, I dealt with cleaners who destroyed very expensive dresses without ever telling me there could even be an issue. Flor will explain any issues that could arise from dry cleaning and will be completely honest about the process. I have never had one negative issue at OXXO Care Cleaners. Bring your clothing now! They are the best! Ask for Flor! She has your back - literally!
I was just passing through town on business and needed same day tailoring and dry cleaning services. This was my first time at OXXO, and they made me feel like a long time customer. The service was EXCELLENT. They even offer after hours pick up, utilizing new tech, with a Bar code system. Please open up a store in Atlanta.. 5 stars!!!!