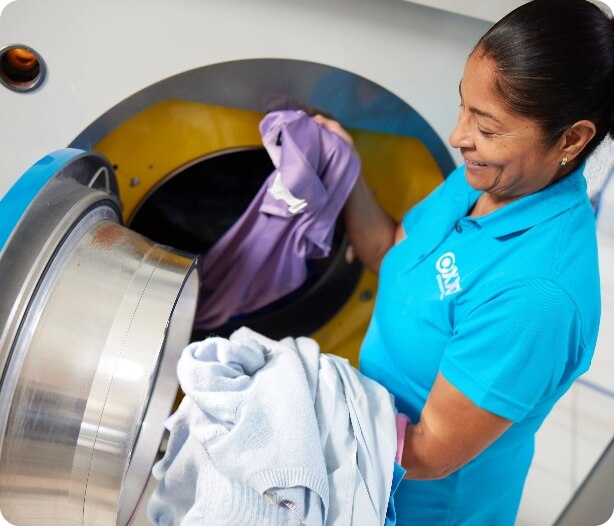 OXXO Cleaners that Care is always looking for dedicated team members who want to grow together and help revolutionize the dry-cleaning industry. We offer exciting opportunities to work alongside people who share a sense of commitment to quality cleaning, customer service excellence and environmentally conscious mindset. Please review our openings and follow the instructions for each listing to apply.
BENEFITS OF BEING A PART OF OUR TEAM
We Care about our Employees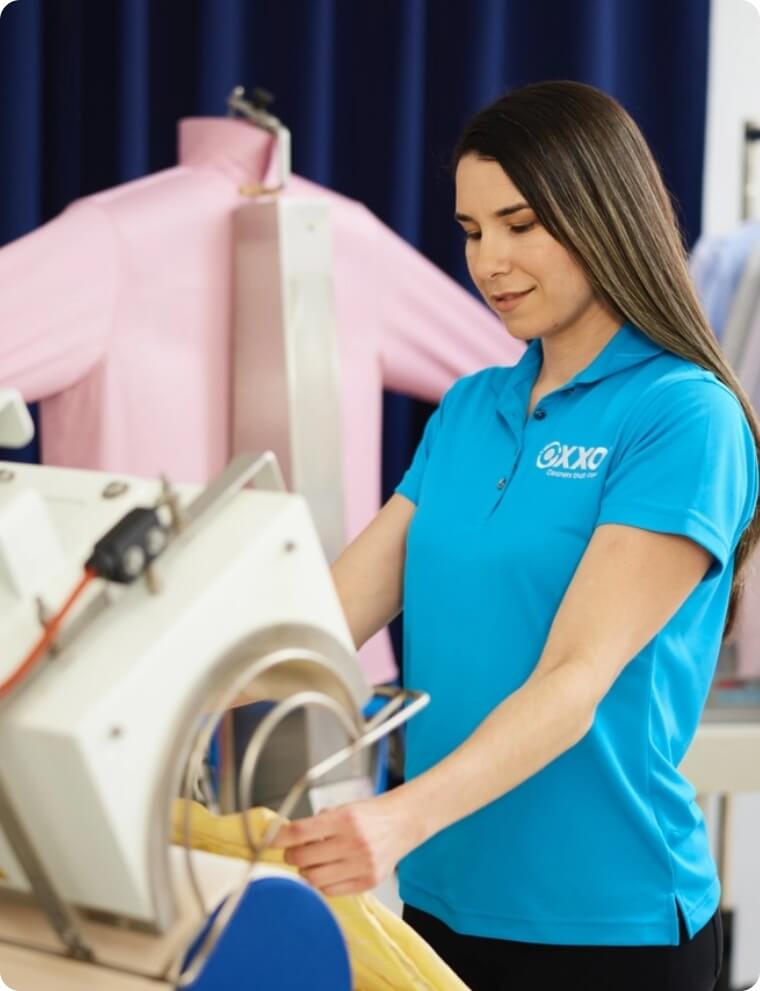 DIVERSITY AND INCLUSION
Our recruitment process is centered on identifying talent with ambition to effect meaningful change. We place great importance on the inclusion of diverse perspectives and experiences, with the overarching objective of fostering an inclusive collective that recognizes the significance of each team member. Simultaneously, we prioritize accountability and transparency, creating a workplace conducive to the growth and prosperity of every individual.
PERKS OF BEING OUR TEAM MEMBER
Recognition and rewards, competitive pay, discounts through tickets at work, flexible work schedules, and much more…
COMMUNITY INVOLVEMENT
Volunteerism holds great significance to us at OXXO, as we firmly believe in the value of giving back to our community. Engaging in various events across South Florida, we actively raise awareness for causes that resonate with our core values and overarching corporate mission. This commitment to volunteerism not only brings us immense satisfaction but also serves as a testament to our dedication in making a positive impact on the community we serve.
WE CARE ABOUT CORPORATE GIVING
Since our establishment in 2001, we have consistently demonstrated our unwavering commitment to philanthropy by making contributions to charitable organizations in need. We have proactively launched campaigns aimed at both raising funds and increasing awareness for causes of great significance, such as Women in Distress, Kids in Distress, Susan G. Komen, among numerous others.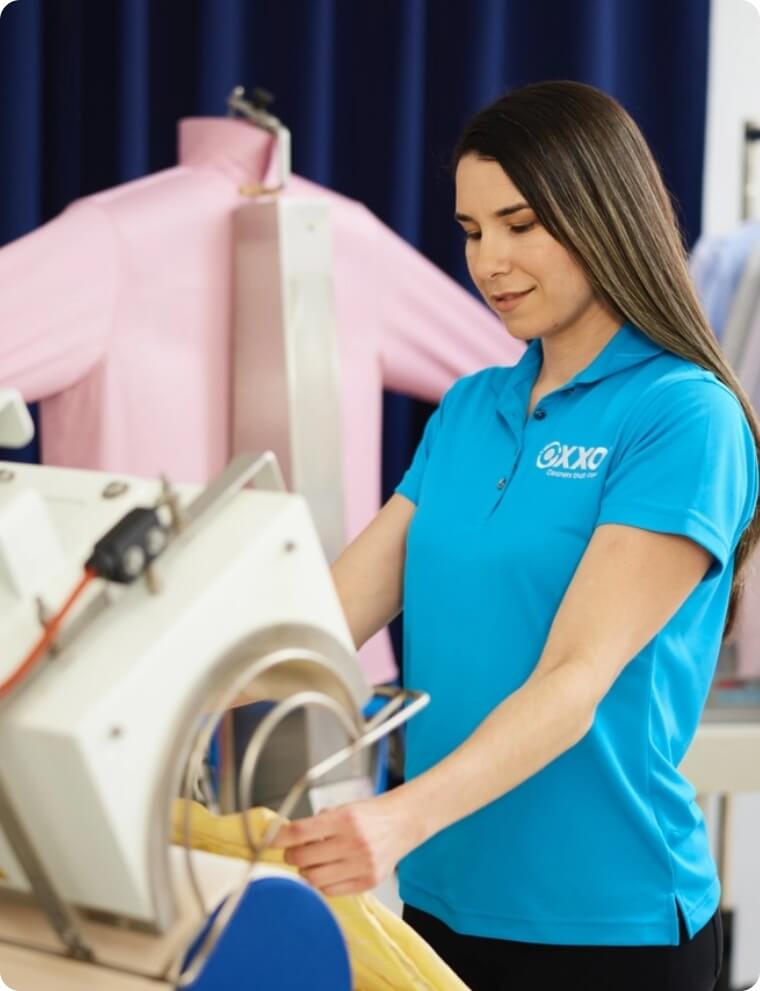 We are cleaners that
Care
Welcome to OXXO Cleaners that Care, where exceptional garment care meets unrivaled convenience. With our commitment to quality, innovation, and personalized hand touched service, we strive to exceed your expectations. From dry cleaning and laundry services to alterations and expert advice, we take pride in providing meticulous care for your clothing. With our cutting-edge technology, seamless mobile app, 24/7 access options, and friendly staff, we ensure a hassle-free experience tailored to your busy lifestyle. Discover the OXXO Cleaners that Care difference and trust us to elevate your wardrobe to new heights of cleanliness, style, and satisfaction.
Dry-cleaning is undoubtedly one of the fastest growing Franchises in America today. It's a cash business with a huge demand for 'Dry-Clean Only' and with nonperishable inventories.
Get in touch with our customer care center