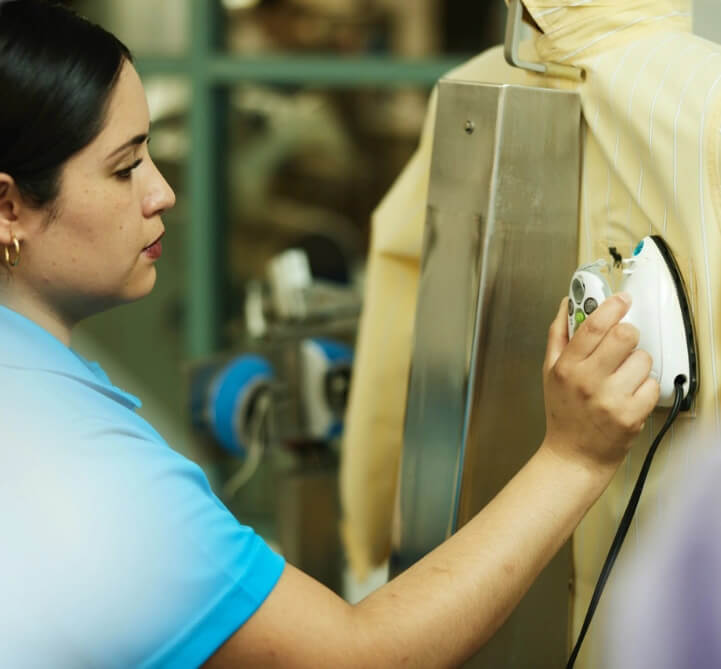 You have many cherished items that need to be cleaned and handled with care. That's what we do. See which services are available at a location near you.
Pick-Up & Delivery
Oxxo Lockers
24/7 ATM
Counter Service
Franchise
Green Earth
Save time & energy with pick-up & delivery
Schedule a pick-up on our app and place your garments in the OXXO yellow/blue bag.
We care for your clothes in 48-72 hours.
Then we notify you when your garments are ready to be delivered.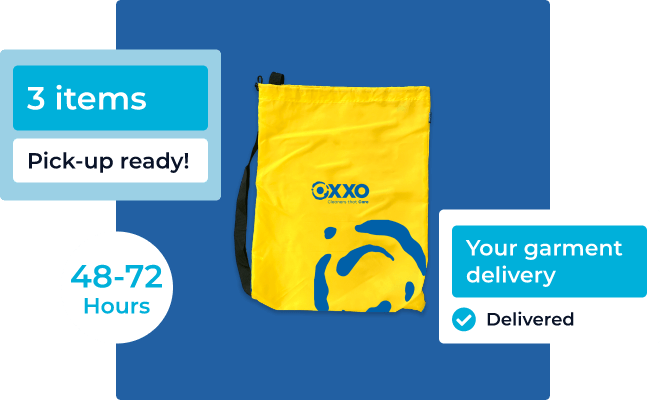 A convenient way to handle your dry cleaning
Schedule your pick-up, place your garments in our OXXO bag, and place in an OXXO Locker.
We care for your clothes in 48 to 72 hours.
We'll notify you when your garments are ready to be picked up in your local OXXO Locker.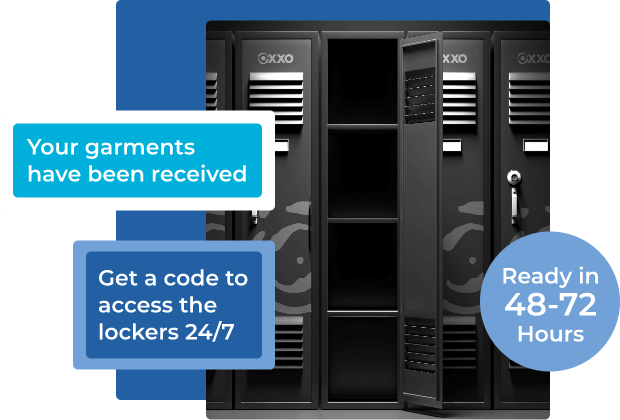 Pick-up your clothes any time
After notification you will have access to your garments 24/7 using our ATM window.
We'll notify you when you pre-paid garments are ready.
Use your OXXO Membership card or QR Code on your OXXO app to retrieve your garments.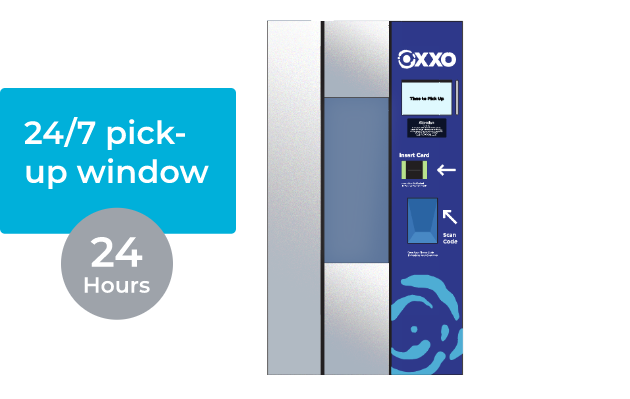 Visit our counter for in person service
Walk into your local OXXO Cleaners that Care to drop off your garments.
Set-up your account and download the OXXO app for the ultimate OXXO Cleaners that Care experience.
Receive notifications when your garments are ready and pick-up at the counter or 24/7 at our ATM window.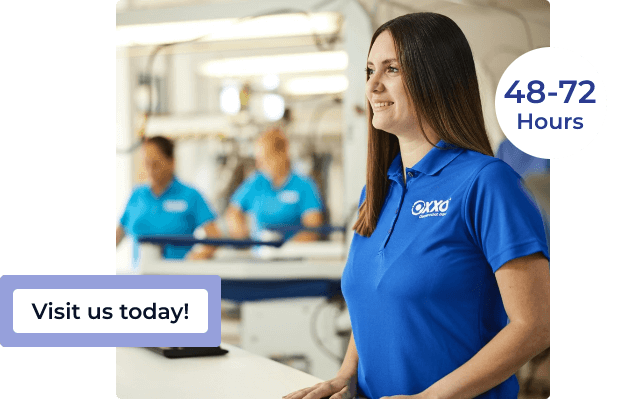 Invest in your future
Complete our online franchise application form.
Speak to our franchise development expert.
Begin your franchise ownership journey!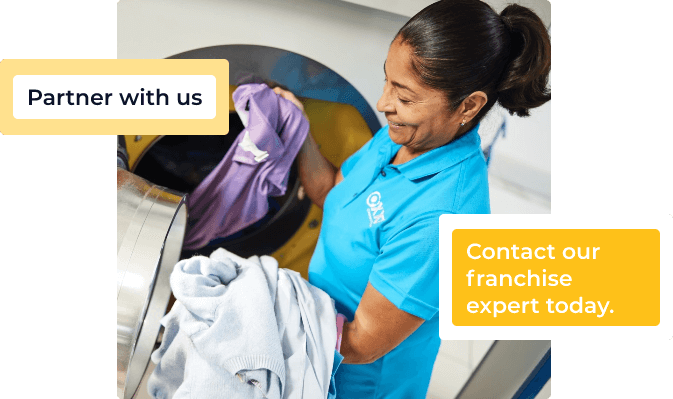 Eco-friendly, non-toxic & environmentally safe
We use GreenEarth to protect your garments and the environment.
Our garment bags are biodegradable.
We recycle materials, ie. Hangers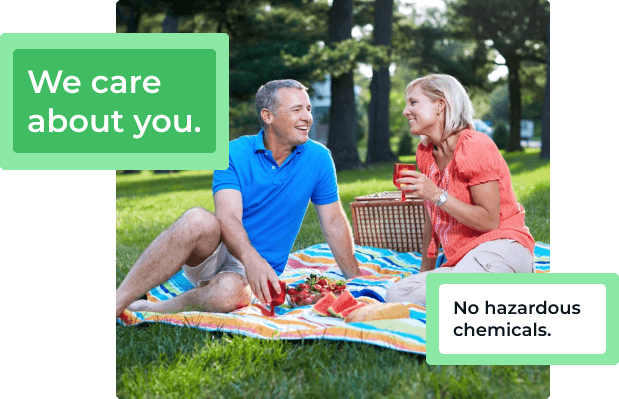 We care about your
garments
QUALITY
Hand-ironing and quality checks on every step throughout the cleaning process
ECO-FRIENDLY
Safe for your clothes, hypoallergenic and healthy for the environment
PREMIUM TECHNOLOGY
State of the art equipment, 24/7 ATM and your clothes at your fingertips
CONVENIENCE
24/7 ATM-style pick-up, 24/7 drop box, OXXO app, and online payments.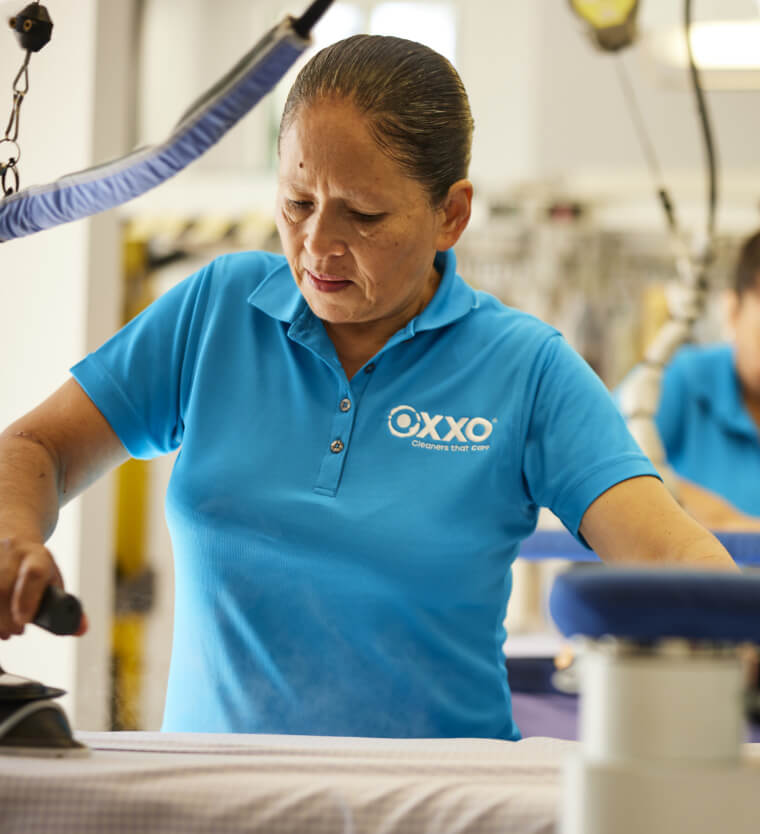 Over 40 convenient locations across the US and 8 internationally

Our process gives you more time to do you
DOWNLOAD
THE APP
SCHEDULE A
PICK-UP
Schedule your pick-up in the app. Set a time and where your items are placed.
PLACE YOUR
ITEMS OUTSIDE
Put your items in the OXXO laundry bag and place them in the spot you indicated in the app.
WAIT FOR IT...
Sit back, relax and enjoy the time you've saved. We'll take care of the rest.
BRING YOUR ITEMS
BACK INSIDE
You'll be notified when your items are being delivered. Just bring them in and enjoy your clean clothes.
People have good
things to say about
OXXO
OXXO's state-of-the-art quality controlled services are rewarded with excellent reviews from our customers. Here's what they have to say.
My husband and I have been in search of a new dry cleaner for months. We moved to Doral and tried a few different locations. I'm so happy to say our search is finally over! OXXO Care Cleaners did amazing work!! My husband is a lawyer and needs his formal shirts dry-cleaned monthly. He's very picky with how he wants his shirts, and OXXO Care did a wonderful job! We had 5 white button-up shirts dry cleaned and they came out looking like new. They even have a really cool and convenient drive-through for pick-up. I would a hundred percent recommend this location!
Quality workmanship with excellent fast & friendly service! Services: Leather & suede cleaning, Special care fabric cleaning, Wedding gown preservation, Clothes pressing, Ironing, Alterations, Organic dry cleaning
First time using them after years of being with another group down the street. I forgot to pick up my laundry Saturday during the day. And I'm leaving out of town tomorrow. I sent an email asking for them to help get my clothes. I got an instant response. And in about 2 hours that helped me and met me at the store at 11:45pm on Saturday night! It was a life saver as I needed these clothes for my trip. I am officially a customer!!
Five star service! Jean is so nice and patient. He answered many of my questions before using the dry cleaning service. I had been looking for a dry cleaner that I can trust with everyday and special designer pieces. Beyond delighted I have found the right one. My dresses etc came out amazing from the cleaning and pressing. I wasn't sure how a few of the dresses would come out. All looks brand new again:)! Absolutely LOVE the flawless delivery service as well! Thank you Jean! I look forward to the next service!
OXXO Care Cleaners is by far the best dry cleaning service I have ever used. As a person who absolutely LOVES clothing, I have a wide collection of difficult and unique fabrics. I have been turned away by other, lesser dry cleaners in the area who are not skilled enough to deeply clean the materials I own. OXXO Care Cleaners accepted every single challenge I have brought in so far and exceeded my expectations in every criterion. Flor, from OXXO Care Cleaners, is an incredibly skilled professional who can explain various processes and procedures that will comfort even the most skeptical customer. Flor's work is exceptional. I absolutely trust Flor with all of my clothing no matter what the issue happens to be. Flor has beautifully cleaned multiple dresses that I thought were destroyed—white fabrics with deep, yellow sweat stains or even wine stains. Before I met Flor, I dealt with cleaners who destroyed very expensive dresses without ever telling me there could even be an issue. Flor will explain any issues that could arise from dry cleaning and will be completely honest about the process. I have never had one negative issue at OXXO Care Cleaners. Bring your clothing now! They are the best! Ask for Flor! She has your back - literally!
Jean-Claude Mondesir

I was just passing through town on business and needed same day tailoring and dry cleaning services. This was my first time at OXXO, and they made me feel like a long time customer. The service was EXCELLENT. They even offer after hours pick up, utilizing new tech, with a Bar code system. Please open up a store in Atlanta.. 5 stars!!!!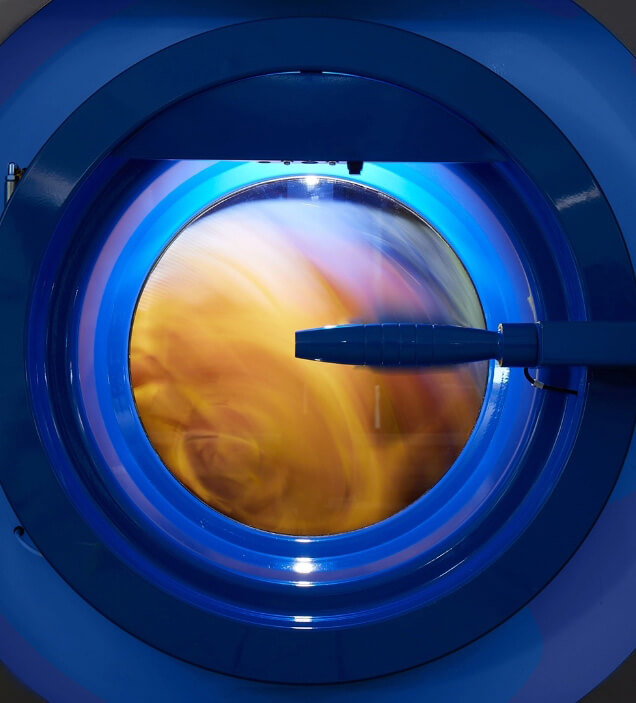 Articles & Press Releases
OXXO's features and mentions in the media
SUBSCRIBE TO OUR NEWSLETTER
State of the art equipment, 24/7 ATM and your clothes at your fingertips