Premium quality
laundry service
OXXO's wash and fold services provide customers with a convenient and efficient solution for their laundry needs. With this service, customers can drop off their clothes and trust OXXO to handle the entire washing and folding process. The skilled team at OXXO takes extra care to separate colors, use gentle detergents, and follow specific instructions for each item. The wash and fold service saves customers valuable time and ensures that their clothes are cleaned, freshened, and neatly folded. Our commitment to quality and attention to detail make our wash and fold services a reliable choice for those seeking professional laundry assistance.
Premium quality
laundry service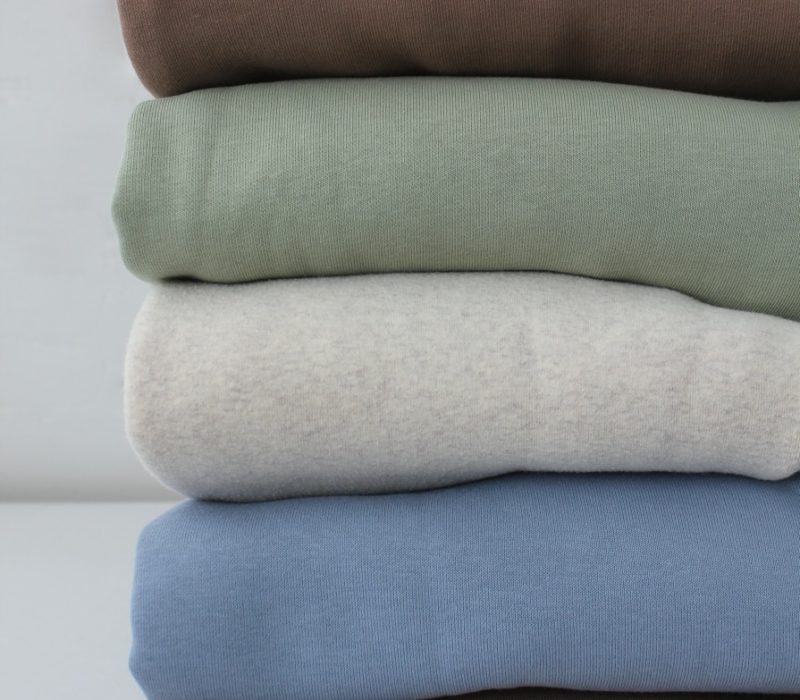 Laundry available at these locations
Florida
Texas
New Jersey
Indonesia
Contact you local OXXO location for details.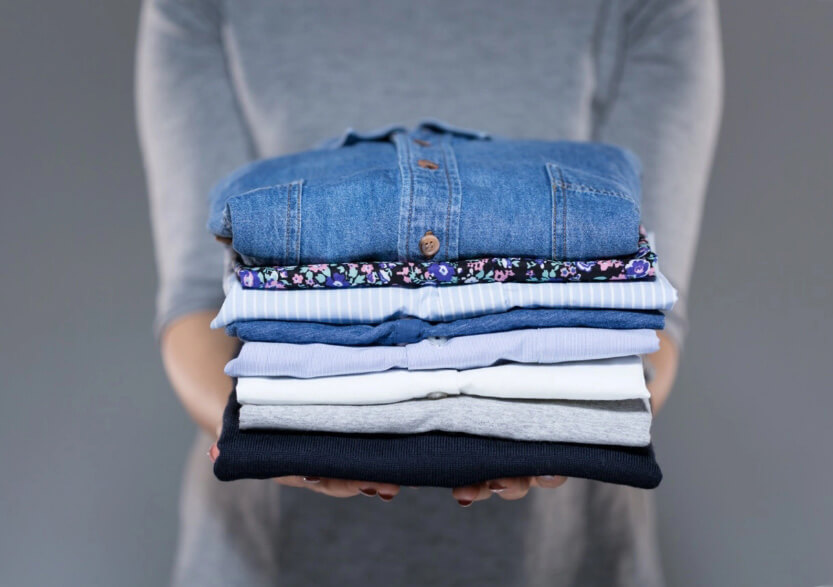 At OXXO Cleaners that Care, we emphasize the hand-touched aspect, ensuring that each garment receives individual attention and care from their dedicated team of professionals.
DOWNLOAD
THE APP
SCHEDULE A
PICK-UP
Schedule your pick-up in the app. Set a time and where your items are placed.
PLACE YOUR
ITEMS OUTSIDE
Put your items in the OXXO laundry bag and place them in the spot you indicated in the app.
WAIT FOR IT...
Sit back, relax and enjoy the time you've saved. We'll take care of the rest.
BRING YOUR ITEMS
BACK INSIDE
You'll be notified when your items are being delivered. Just bring them in and enjoy your clean clothes.
Visit a store for in person service
Enjoy personalized service and exceptional care at OXXO Cleaners that Care counter service. Our friendly and knowledgeable staff is dedicated to providing you with a seamless experience. Simply bring in your garments, and our experts will assist you in selecting the appropriate cleaning options tailored to your needs. With attention to detail and expertise, we handle your items with utmost care, ensuring they receive the best treatment. Experience the convenience and reliability of OXXO Cleaners that Care counter service, where exceptional customer service meets top-notch garment care.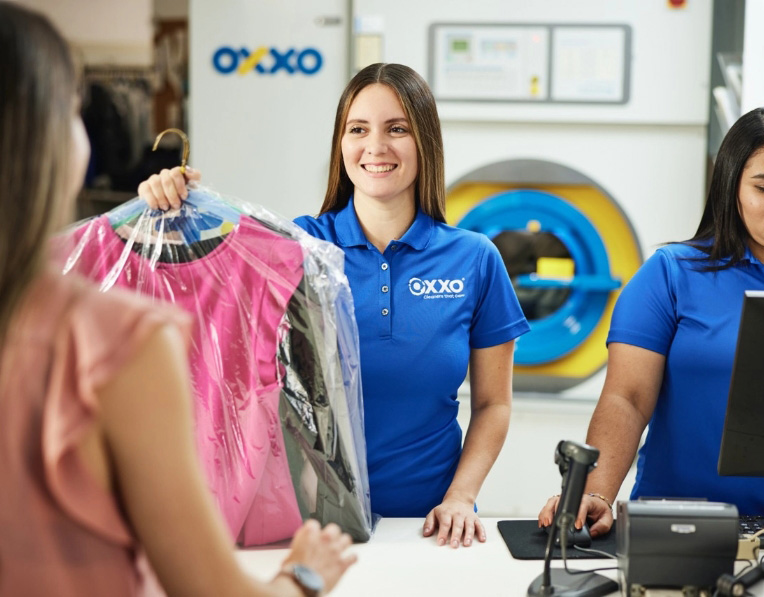 Get in touch with our customer care center